About YWC: Founded in 1974, Yue Wing Cheong Manufactory, Ltd (YWC) has established itself as the leader in cut and sewn bag manufacturing.
YWC operates a 300,000 square foot factory in Shenzhen, China with more than 3,000 production machines and 1,400 employees. In 2014, YWC expanded to a new manufacturing location in Yangon, Myanmar with 88,572 square feet and over 500 sewing machines.
Our employees are service and quality oriented, we are committed to manufacturing high-quality bags including cooler bags, sports bags, computer bags, diaper bags, cosmetic bags, insulated bags, briefcases, backpacks, lunch bags, handbags and purses.
In addition to manufacturing high-quality products at very competitive prices all YWC team members are dedicated to providing customer service that exceeds expectations.
Corporate Mission: The mission of Yue Wing Cheong Manufactory, Ltd is to maintain our leadership position in the bag manufacturing industry. Yue Wing Cheong will accomplish this through total customer satisfaction, by understanding and exceeding the requirements of its customers at all times.
Our core management team has more than 20 years experience in the bag manufacturing industry.
Leadership: Our extensive experience is imperative to continue offering high quality products with measurable services to our customers.
Integrity: Our business is built on long-lasting relationships, founded on trust. We treat our employees, customers and partners with fairness, honesty and respect, just as we would want them to treat us.
Environmental Protection: YWC is strongly committed to transparent and responsible business processes that respect environmental principles.
Quality: Quality is deeply embedded into YWC's culture. In order to control the quality of our products, our large production capacity is fully owned and does not include subcontracting production to other factories.
Corporate Structure: Headquartered in Shenzhen, YWC pioneered the establishment of our factory and a US Sales office to seize potential business opportunities in the region.
YWC Board of Directors:
Mr. So Kai Sing, President of YWC
Mrs. So Chan Wai Hang, Vice President of Sales and Marketing
Mr. Choi Kin Ming, General Manager of Quality Assurance
Corporate Milestones
1974: Mr. and Mrs. Peter So opened a small bag factory in Hong Kong.
1982: A new factory was opened in Shenzhen, China with 500 employees.
1993: YWC opened our US sales office.
1995: YWC's Shenzhen factory was expanded to a total production space of 300,000 square feet with more than 3,000 production machines and 1,400 employees
1998: Disney certified YWC's factory, assuring that the highest level of business ethics and labor standards are maintained.
1999: YWC attained ISO 9001 certification for quality management systems.
1999: YWC attained ISO 9002 certification in our factory and corporate offices.
2002: YWC attained ISO 14001 certification as an environmentally responsible manufacturer.
2004: YWC was named one of two official licensed bag manufacturers for the 2008 Beijing Olympics.
2006: Shenzhen Buji Customs department honored our factory with the coveted "Year 2006 Management Standardization Superior Enterprise" award.
2014:
YWC opened a new factory in Yangon, Myanmar with 88,572 square feet and over 500 sewing machines.
Awards and Recognition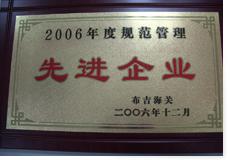 2006 December: Shenzhen Buji Customs Management Standardization Superior Enterprise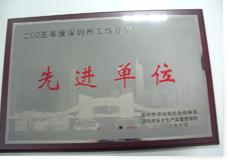 2006 July: Shenzhen City Industrial Injury Prevention Superior Organization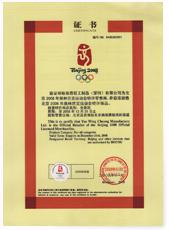 2006 December: YWC named Official Retailer of Bejing 2008 Licensed Merchandise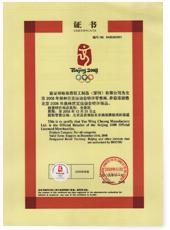 2006 May: YWC named Official Retailer of Bejing 2008 Licensed Merchandise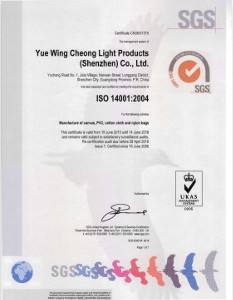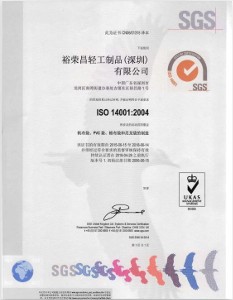 2015 June: YWC renewed our ISO 14001 Quality Manufacturer Certification valid until June 2018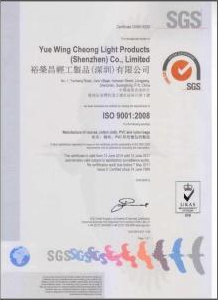 2014 June: YWC renewed our ISO 9001 Quality Manufacturer Certification valid until June 2017
2016 December 29: 克倫新年 Kayin New Year Day 國立仰光兒童大醫院(Yangon Children Hospital) 捐赠 愛寶氐尿片257箱 、價值緬幣為771 萬.慈善活動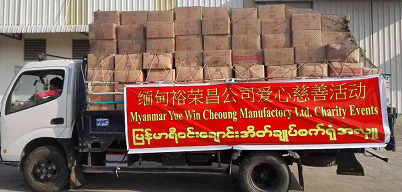 &nbsp&nbsp&nbsp&nbsp&nbsp&nbsp&nbsp&nbsp&nbsp&nbsp&nbsp&nbsp&nbsp&nbsp&nbsp&nbsp&nbsp&nbsp &nbsp&nbsp&nbsp&nbsp&nbsp&nbsp&nbsp&nbsp&nbsp&nbsp&nbsp&nbsp&nbsp&nbsp&nbsp&nbsp&nbsp&nbsp證書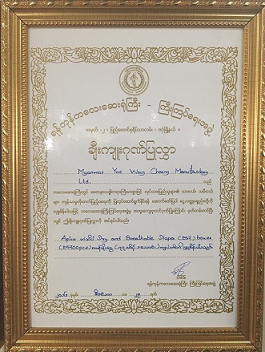 &nbsp&nbsp&nbsp&nbsp&nbsp&nbsp&nbsp&nbsp&nbsp&nbsp&nbsp&nbsp&nbsp&nbsp&nbsp&nbsp&nbsp&nbsp &nbsp&nbsp&nbsp&nbsp&nbsp&nbsp&nbsp&nbsp&nbsp&nbsp&nbsp&nbsp&nbsp&nbsp&nbsp&nbsp&nbsp&nbsp 證書頒發與活動留影